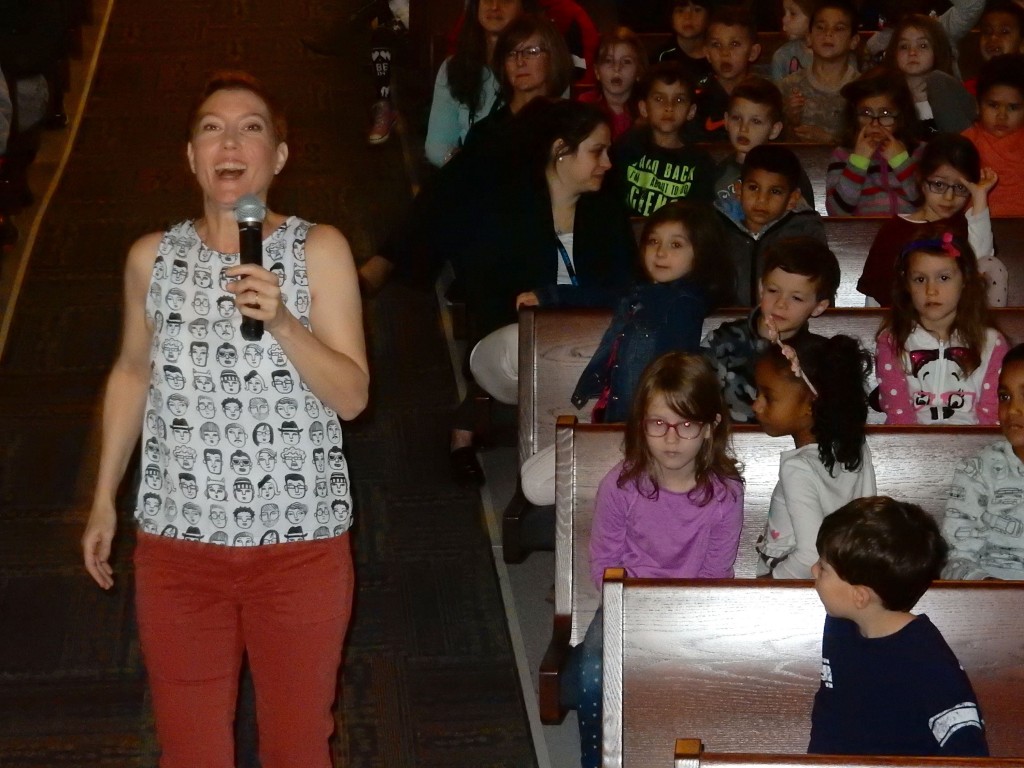 In September, the lovely people at Webster Hill Elementary contacted me about doing a program there.  This is not unusual.  But what was different about this request was that it wasn't about my books, or even illustrations.  It was about rocks.  You see, I am also an artist and a few years ago I – along with the artist group that I belong to – started something in town called Finders Keepers.  Each year in December, a group of artists paint and decorate rocks and we hide them in town, giving clues each day.  It's a fun event that is totally free for the finders and a great way to connect local artists with their community.
Webster Hill School wanted me to bring the aspects of community sharing and generosity into the presentation.  So I did.  I spent the next two months writing and illustrating a story called Art of Giving in which a boy named Art paints rocks and gives them to people as a way for him to have fun and make friends.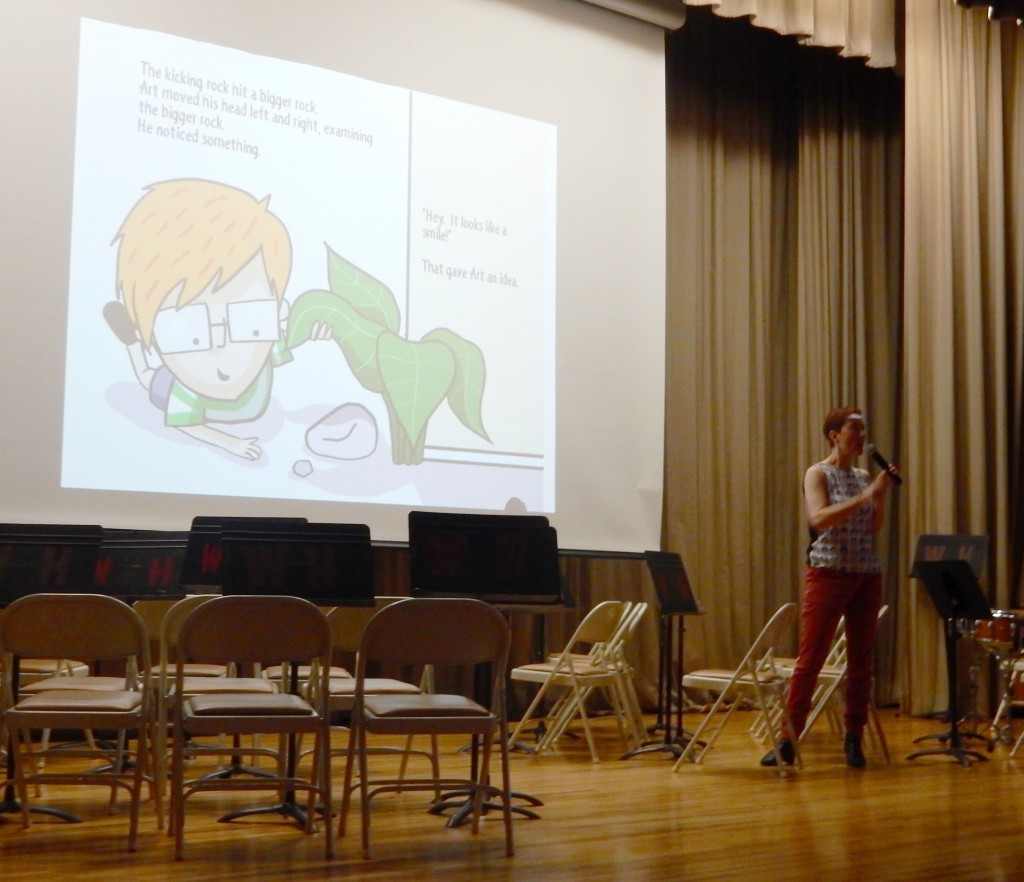 Then I talked about Finders Keepers and we played some find-the-rock-in-the-picture games.
At the end, I gave them a brief tutorial of how to paint rocks.  I wanted them to be prepared for the rest of my visit, rock painting in the art room.
For the next four days, I took every class through rock painting lessons.  The Kindergarteners and First Graders painted bugs.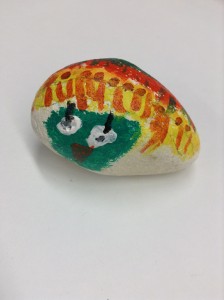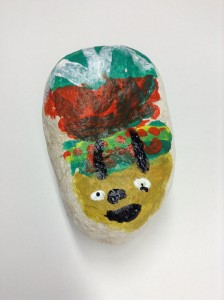 The Second and Third Graders painted birds.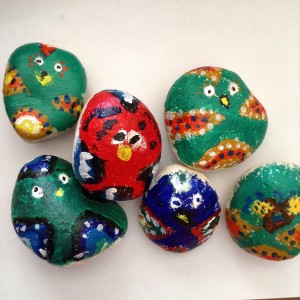 And the Fourth and Fifth Graders painted octopus rocks.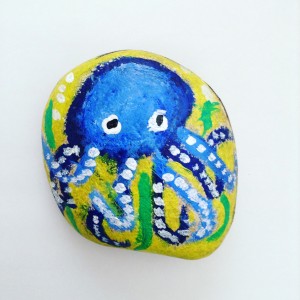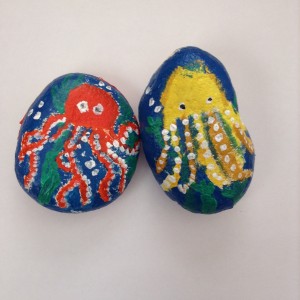 They all did a really fabulous job.  HUGE THANKS to the teachers, students, and the PTO of Webster Hill School for having me in.  What an honor and a treat!