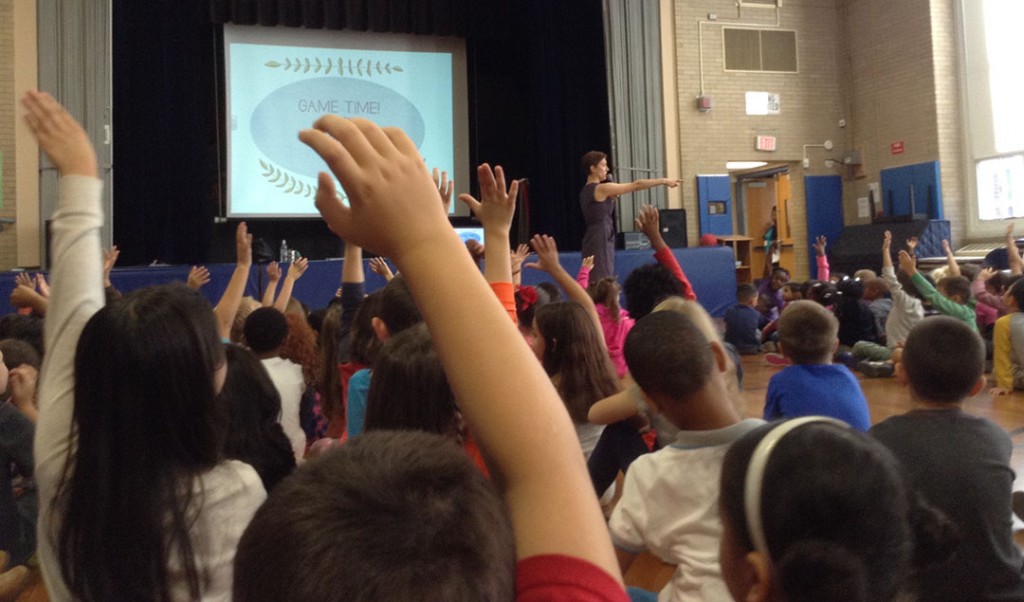 I had another lovely visit at the Bowers School in Manchester, CT.  This time I talked about Writing Narratives.  I spoke a lot about personal narratives and told stories from my own life.  One story is called Pants Problem and it's about a time when I wet my pants in gym class.  The students all giggled and laughed like it's the most embarrassing thing ever.  But for the rest of the day little kids approached me to tell me their own pants-wetting story.  I replied, "Maybe you'll write about it some day!"
I have workshops will all the students over the next two weeks, but today I worked with the first graders.  I know it's difficult for the little ones to think of a good story from their lives when writing personal narratives.  I wanted them to learn that moments with strong emotions often lead to a good story.  And since the younger students often draw their stories out, I wanted to teach them how to draw emotions.  We did happy, sad, angry, surprised, confused, and proud.  I could have taken 100 photographs of all of their wonderful work!  But here's one example.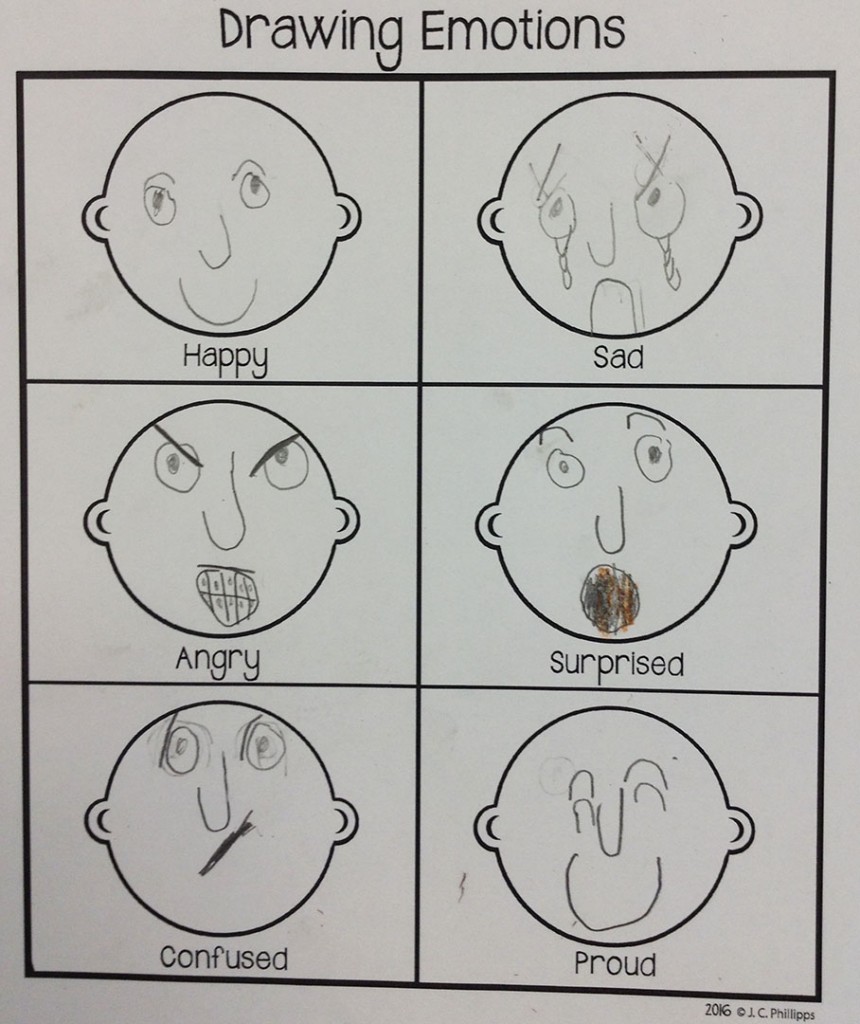 Tomorrow I work with the Kindergartners!  I can't wait to see what they draw!