Who doesn't love fan mail? It's one of the best parts of the job. You're at home. The mailman comes. Instead of a handful of bills and a flyer for 40% off chimney cleaning, you get a big envelope filled with love and appreciation. It's kinda awesome!
Yesterday, I got just that. Let me share a few.
In addition to the action and energy here, I love that the artist has drawn himself in the art.  This means I've done my job.  I've created a character and a world that the reader wants to participate in.  Love it!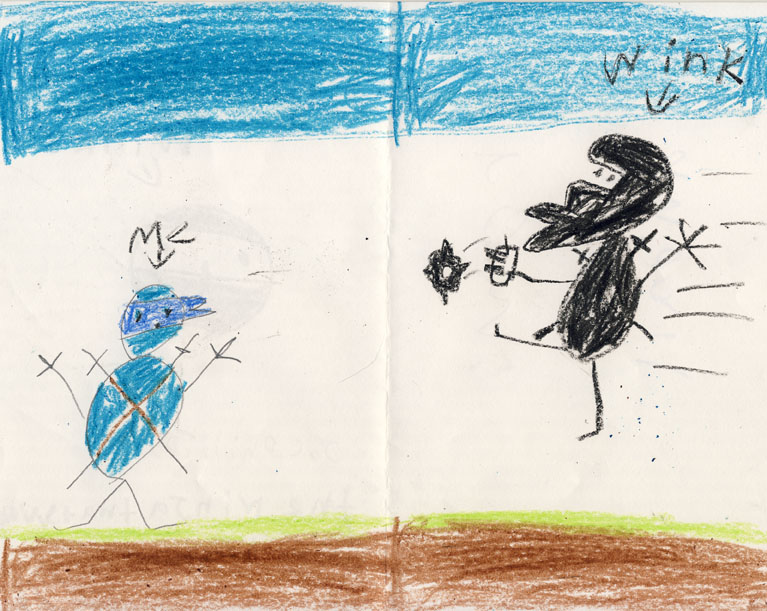 This young artist drew a ninja on her Thank You note, then added that it was much more difficult than she thought it was going to be.  :)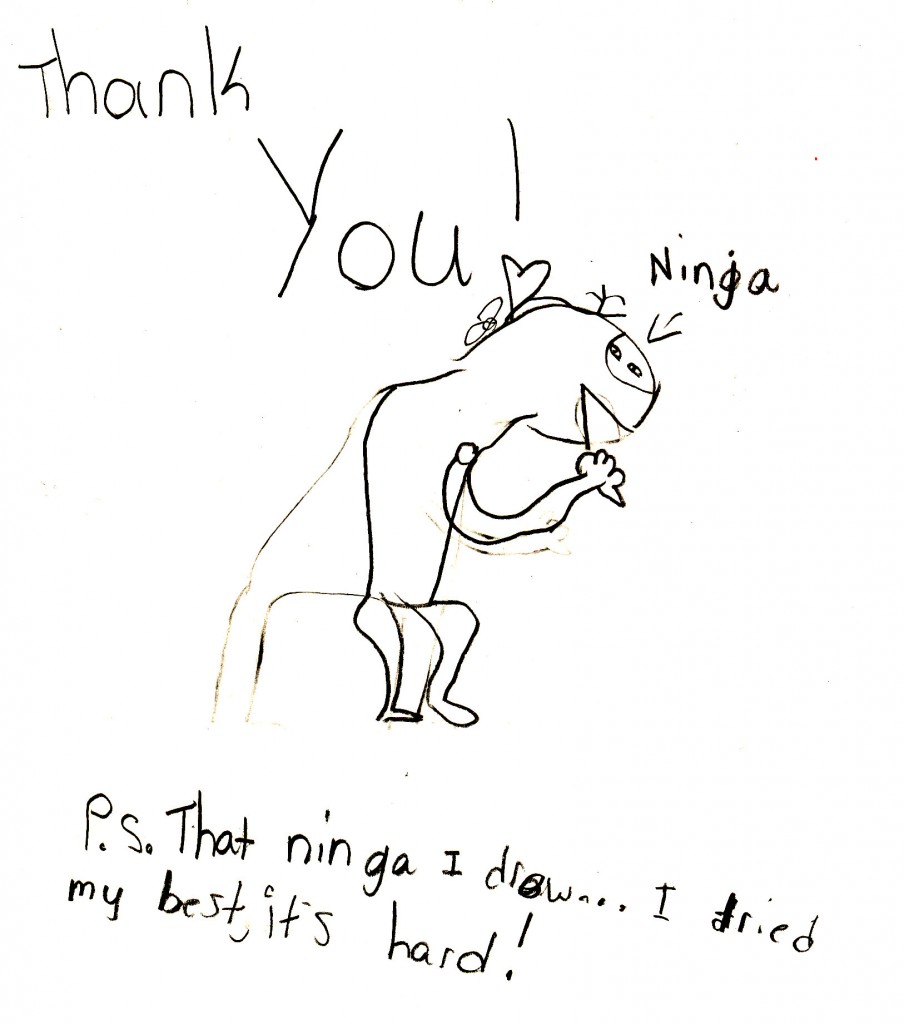 This my favorite.  This note speaks directly to my presentation, not my work.  Kids, like many adults, are often under the misconception that because a picture book is shorter  and intended for a younger audience, that it is, therefore, easier to make.  I stress to the students how hard I work on the writing, how many drafts I do, the time I put into it.  And then, I talk to them about all the different aspects it takes to compose art that helps tell a story.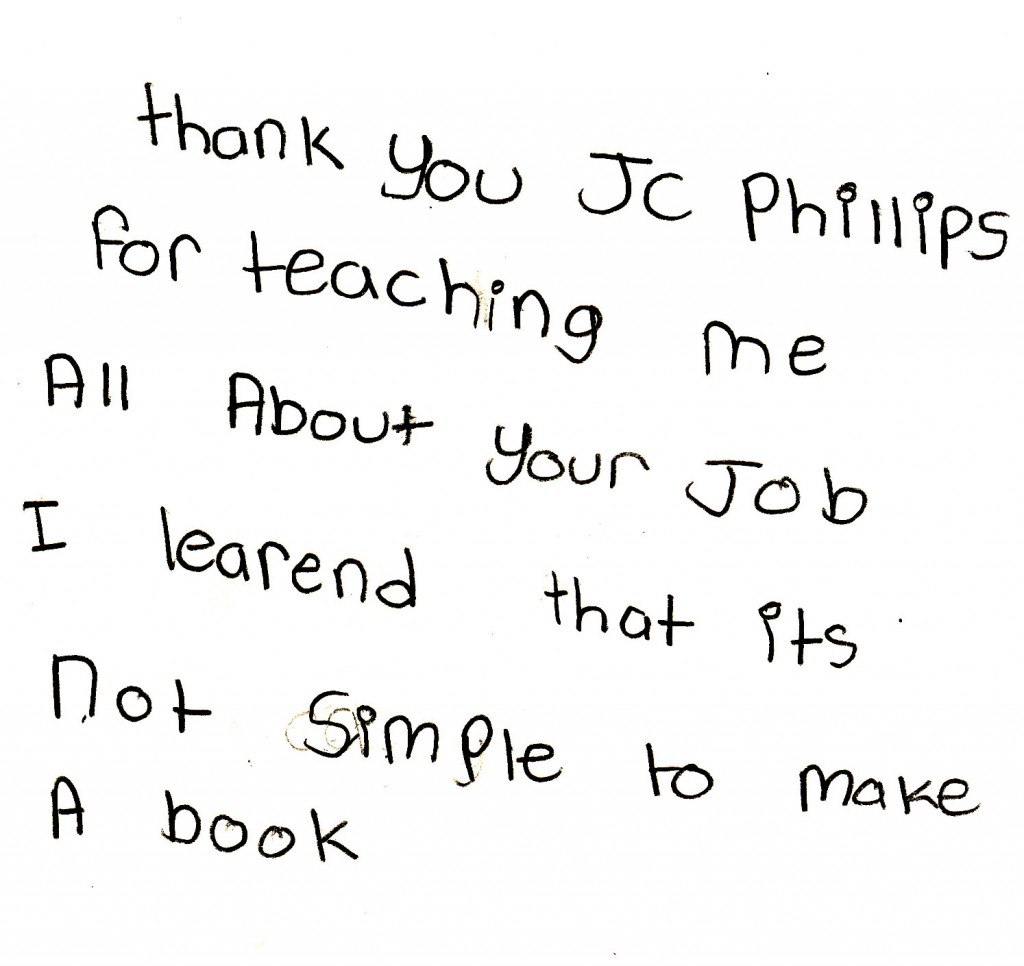 I LOVE making books, but they are so much more difficult than even my biggest, best, and most complicated paintings. Like this one:
Painting this was cherry cheesecake compared to making a picture book.
And whereas I never want to make it seem like making a book is an insurmountable task to any young artist or writer, I do want them to read a book and appreciate all the work, craft, and talent that has gone into it.
A note like this makes me feel like I've done my job well.