I love doing my thing at school visits.  When I present a large group presentation, I know I am putting my MA in Theater Education to work, because I can project, I can entertain, and I can read the crowd.  (And it's pretty much the only time I'm using that degree.)  I also love doing writing and art workshops in classrooms and working more closely with the students.
But sometimes … sometimes I get a surprise.  During my last school visit at Whittemore Elementary in Massachusetts, I had a 20 minute long break.  I found myself a little chair to sit in and rest my voice.  Then my friend Meredith Charles, who is the drama teacher there, saw me in my leisure and invited me to sit in on her drama class with the Kindergarteners.  They performed a Wishy-Washy play, based on the Wishy-Washy books, in which things, animals, and people get dirty and Mrs. Wishy-Washy cleans them.
It was very sweet and fun, and I wanted in.  So when they did it a second time, I asked to be the duck.  I got the part!
I play the role of Farm Duck who has carelessly paddled in mud causing a huge mess.  (This is after Cow and Pig have rolled in the mud.)  Mr. Wishy-Washy has discovered our mishap and has put us in the tub, one-by-one, to clean us.  See my wings, see my vacant, yet slightly distressed eyes.  I am committing to this duck role.  Acting!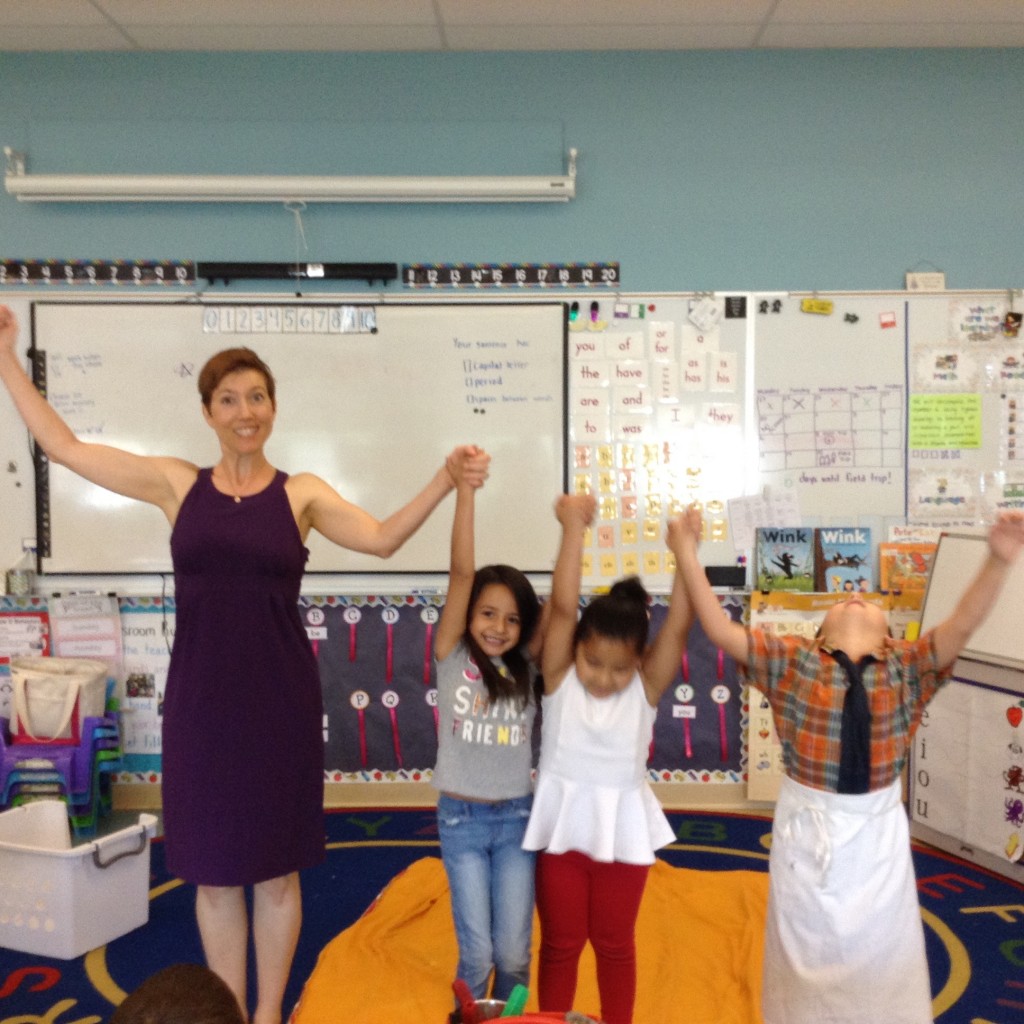 The audience erupted, much like they do at the end of Hamilton I assume, and the cast and I took our bows.
I had THE BEST time in that short 20 minute break.  SO MUCH FUN.  Big thanks to Whittemore School for having me, to Meredith Charles for hooking me up with the gig, and to the lovely children who allowed me to be silly with them.