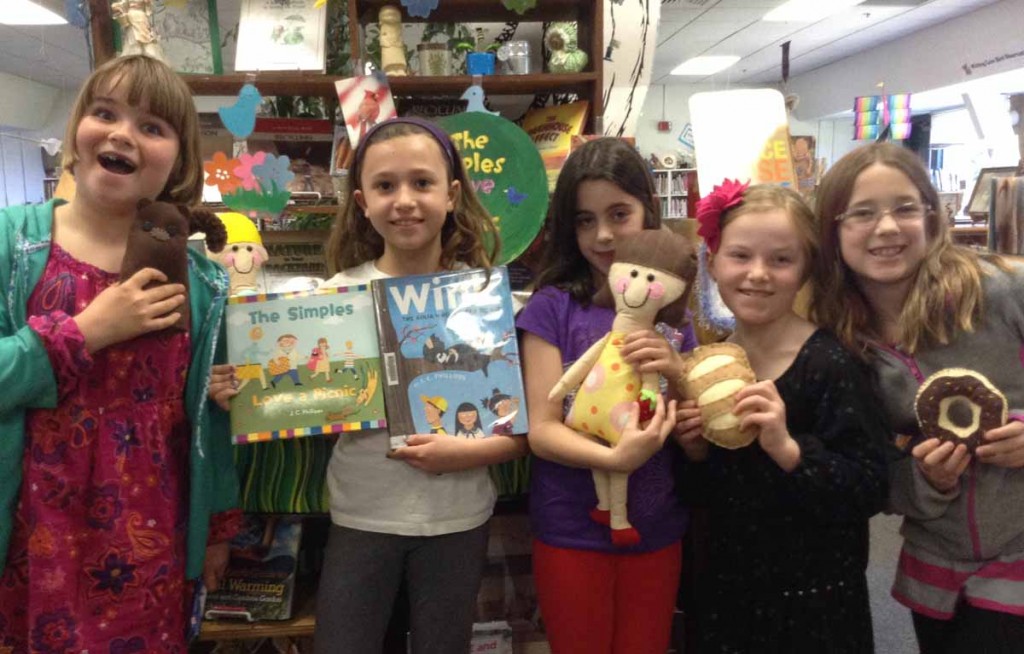 I kicked off the week with a two-day visit to Whiting Lane School where I had big fun doing my new presentation, ALL ABOUT ILLUSTRATION, with the kids.  I read my new book THE SIMPLES LOVE A PICNIC and talked about how I illustrate a book from choosing a style, to character consistency, to planning a layout, to composing a scene.  (Below) Some student illustrators help me compose a nice picnic spread with The Simples.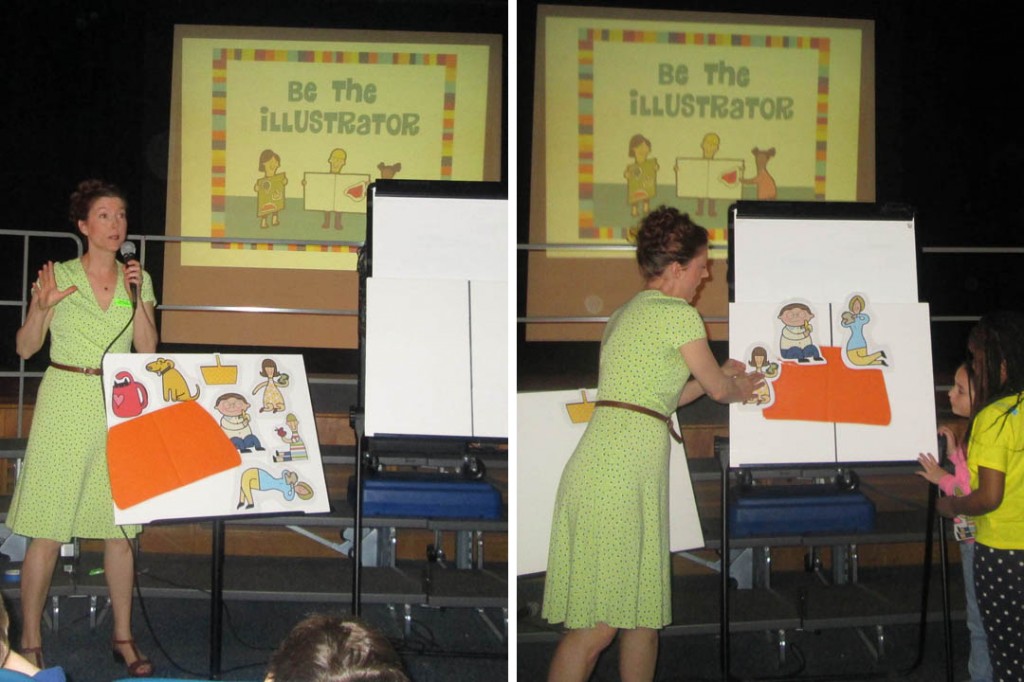 Then I retired to the library where the fabulous Lee Gluck let me take over and do fun, crazy ant collages with the students.  I find the best art projects have a little bit of me teaching a technique and a little bit of the kids taking over and making their own choices.  Here we have ants carrying an orange, a carrot, a slice of watermelon, and a donut.  I love it!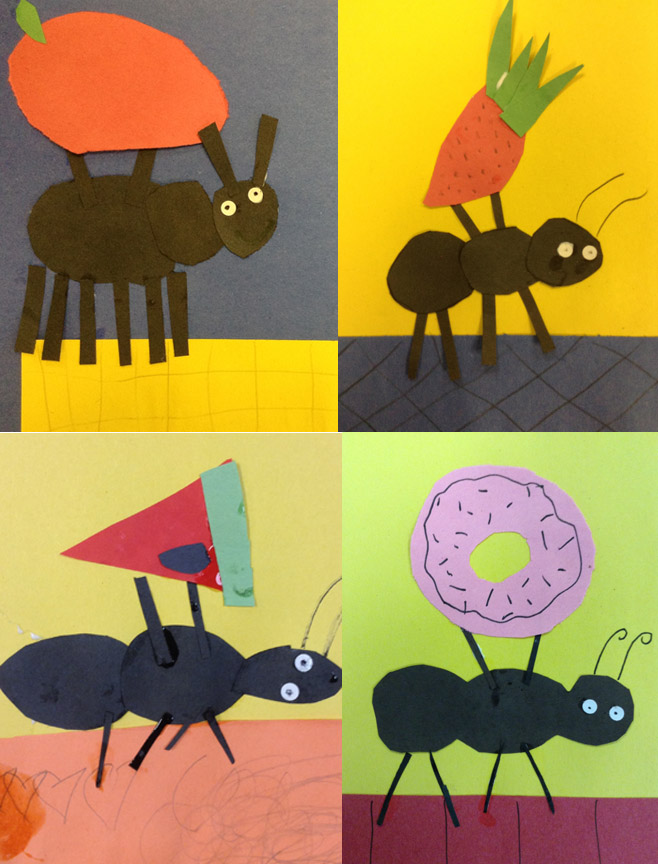 Thanks so much to Lee Gluck and the fabulous teachers and student at Whiting Lane for making me feel so welcome!  I love you guys!