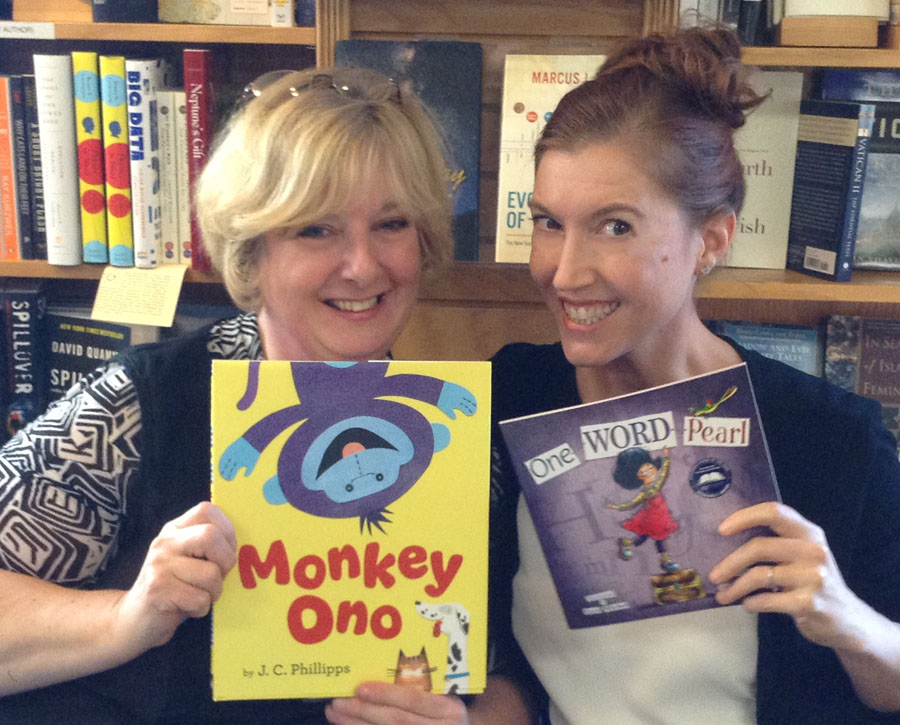 I had the great pleasure of participating in SCBWI's first INSIDE STORY Event at the Odyssey Bookshop in South Hadley, MA on Sunday, Nov. 3
There were ten kidlit authors and illustrators in our group, each getting four minutes to share the inside scoop about the ideas or creation of their current books.
(Above) Here I am horsing around with the lovely and talented Hazel Mitchell.
(Below) The group (minus one.)  Jason Lefebvre, me, Hazel Mitchell, Jane Kohuth, Jannie Ho, Deborah Freedman, Corinne Demas, Sandra Horning, Diane deGroat.  (Not pictured: Richard Michelson.)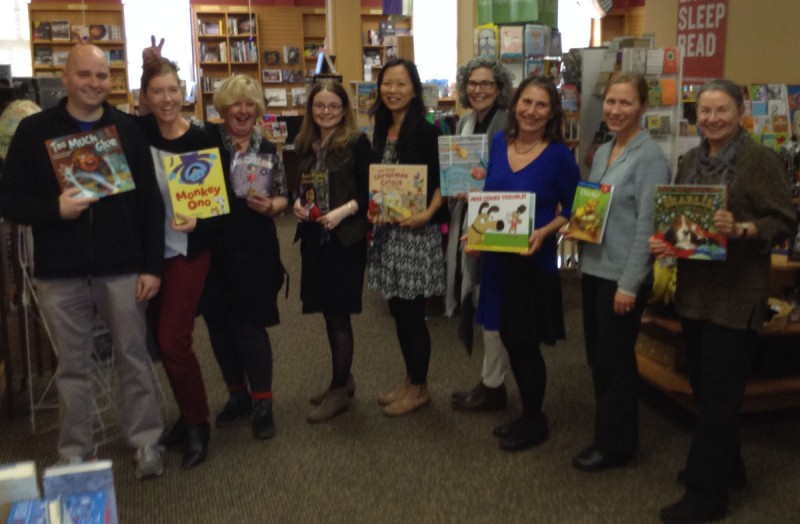 It was a lovely event at a fabulous bookstore.  Not a bad way to spend a Sunday!  Not bad at all!