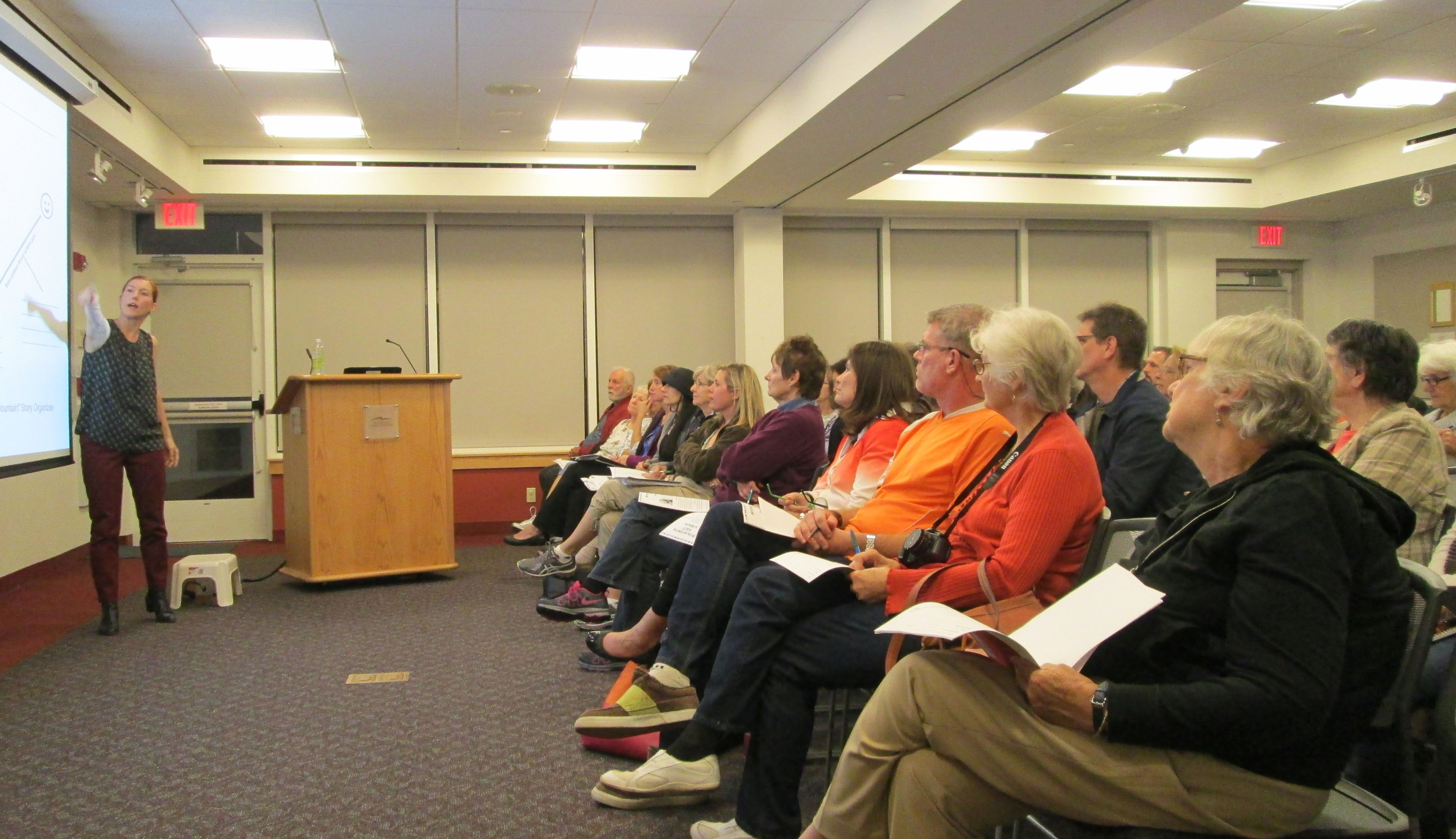 BIG THANKS to Stephanie Johnson at the Guilford Free Library in Guildford, CT for organizing a great event last night.  We had about 80 – 100 people come out – which was an AMAZING turn-out – and they listened to me jabber on for a solid hour about children's books, writing, critique groups, agents, conferences, and submitting their work.
GOOD LUCK to all the future writers out there!
If you missed me in Guildford, I'll be doing the same program at the Oliver Wolcott Library in Litchfield, CT on Wednesday, Oct 2 from 7 – 8pm.