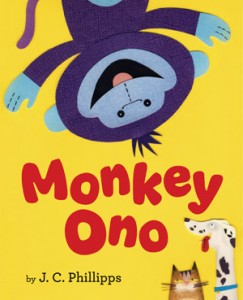 Welcome to my brand spanking new site!  The old webpage was pretty good, but it was difficult to update.  I've switched over to a new format which will allow me to post news, events, illustrations, videos, and little extra bits like fun pages and printables as I create them.
My third picture book, MONKEY ONO, is now out into the world.  It's about a stuffed monkey who is left behind when his human family go to the beach, and his subsequent attempts to get to the beach to have his own beach day.  He's a plucky little guy, and he gets lots of help from the family dog and cat.
You can check it out on the BOOKS page.
I also have a couple new MONKEY ONO videos on the VIDEO page.  The collage style of illustration lends itself nicely to stop-motion animation.
I hope you enjoy the site.  Have fun!  Explore!